Hebron Christian Academy Writing Samples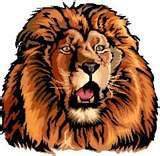 Mission Statement
The mission of this digital library is to provide samples of writings from the middle school students of HCA that exhibit exceptional examples of expository, narrative, and persuasive writings. The mission is to also preserve writings of students for future classes, teachers, and families of HCA.
Pages on this Site
Home Page
About Us
Browse by Grade
Browse by Writing Type
Search
Help
Links

This digital library of writing samples was created by Judy Robertson media specialist of HCA. The development of this digital library was to meet the requirements of ILS 655 at Southern Connecticut State University by instructor Dr. Yan Liu. The writing samples provided in this library will give students, teachers and parents examples of strong writing skills that can be utilized for classroom instruction, individual assistance, homework assignments, and teacher presentations.